"The WhiskeyBelles is not your typical Milwaukee band. Not even taking into account the band's entirely female populace, the outfit expertly toes the line of talented original act and more than capable cover band. Its upbeat and experienced melding of country, folk and Americana proves a welcome resident to dive bars and massive outdoor festivals alike. And at the tender age of two, the trio has managed to garner growing consideration from local promoters… not to mention a few Wisconsin Area Music Industry (WAMI) awards along the way." - Tyler Maas, Milwaukee Magazine.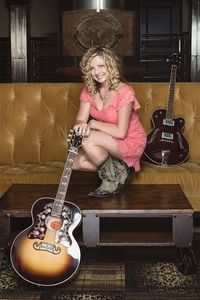 Chrissy Dzioba Clobes ~ Guitar & Vocals ~ Chrissy has been a key player in the Wisconsin music scene for the past few decades, and a Wisconsin Area Music Industry (WAMI) nominee many times over for best female vocalist. As a member of The Whiskeybelles, they have won WAMI's Best Americana/Bluegrass Band and The People's Choice Award, as well as Shepherd Express Best of Milwaukee. Reading music before reading words, she focused on classical piano and jazz saxophone as a music major in college. Her real passion came through as a solo singer/songwriter and guitarist. Chrissy has released two solo records, one album with her duo, Blonde On Blonde, and four with The Whiskeybelles. She has performed on NPR, several local news morning shows, and at venues around Wisconsin and the Midwest, including Nashville. The Whiskeybelles have opened for Charlie Daniels, Violent Femmes, Montgomery Gentry and Jana Kramer, to name a few, and recently sang the anthem at Lambeau Field for the Packers vs. Vikings home opener in 2019. Chrissy has been involved in several live and studio projects, and currently plays solo, with The Whiskeybelles, and as the Nancy Wilson in Barracuda: The Ultimate Tribute to Heart.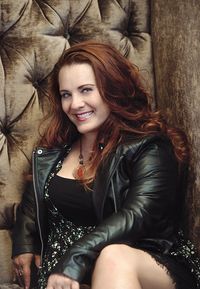 Kimberly (Kimmy) Hanson ~ Fiddle & Vocals ~ Kimmy hails from a musical family and has been playing violin since the age of 10 after being inspired by the musical Fiddler on the Roof. She has been a member of the Racine Symphony Orchestra since 1999 and loves to keep in touch with her classical roots. Her live music career began in 2004 with local Milwaukee band, Misses Murphy and in 2007 joined the ranks of one of Cetlic rock band Reilly, currently signed to Oglio Records. In 2009, she was brought together with the lovely ladies of The Whiskeybelles. Bringing vibrant and rare reverberations to the table, combining elements from classical, blues, folk and rock, Kimmy is continually fine-tuning a sound using delay, distortion and other effects to create a vibe of her own. She has garnered multiple WAMI nominations for Best Stringed Instrument.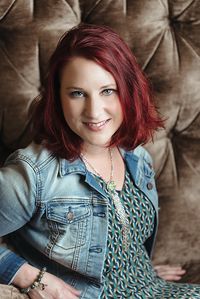 Sara Moilanen ~ Bass & Vocals ~ Winner of the 2011 WAMI (Wisconsin Area Music Industry) award for Best Female Vocalist, Sara fits right in with this female, vocal-driven trio! She also performs with Lisa Ridgely and The Fainting Room who have released to EP's, Wine In Bed & Heart Hot, and also with her husband, Tim Suchocki in the Americana/Folk duo West of East, which won the 2011 WAMI award for Americana Artist of the Year. They released their first album, Love In the Twilight Zone, in 2009 and a second album is currently in production. Sara has been involved in music, one way or another, for her whole life. Choir, musical theatre and in her early twenties she began to discover her talents as a songwriter and guitar player. For nearly ten years before coming to Milwaukee, she developed those talents while writing and performing music with the PeaceHill Musicians in Michigan's Upper Peninsula.