" More giddy than crazy, local country trio The WhiskeyBelles opened the evening with a light touch aptly contrasting to the headliners' brooding approach. Whether ripping into their own boozy numbers, remaking Milwaukee punk combo Fox Face or putting their own spin on Red Foley and, more peculiarly, Bob Dylan via Jimi Hendrix, their high spirits are pretty infectious. That all three ladies trade off on lead vocals and harmonize enthusiastically shows more initiative and invention than what commercial country gatekeepers have been willing to offer women in more than a decade. Kimmy Unger's fiddling, occasionally reflecting Celtic and Eastern European influence, makes for the their apex of musicianship, but The WhiskeyBelles overall make for an exceedingly fun musical treasure."
~ Jamie Lee Rake, Shepard Express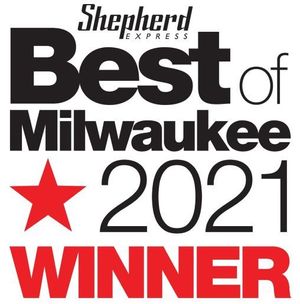 Sample Playlist
0:00/2:28

0:00/3:39

0:00/5:03

0:00/3:10

0:00/3:47

0:00/3:56

0:00/3:55

0:00/4:03

0:00/3:25

0:00/3:23
Click "FREE" to download tracks and use the forward and back arrows to navigate through the playlist.
BIO
Three Chords and the truth! 
Roots Country Music, Born of Gin Halls and Juke Joints – 
Hank Williams passion, Carter family harmonies, with a little Hee Haw mixed in for good measure. The WhiskeyBelles are a traditional country and Americana trio based out of Milwaukee, Wisconsin. The Belles are widely known for captivating shows featuring their own take on classic and obscure vintage-country, Americana, folk-revival and roots-country tunes, with their own witty originals sprinkled in. They've been compared with the Pistol Annies, Dixie Chicks and Trio (Dolly Parton, Emmy Lou Harris & Linda Ronstadt). The 'Belles have personalities as big as the Texan skyline - they have a great time on stage, and love to share the fun with their audience. 
Line up: 
Chrissy Dzioba - Vocals and Acoustic Guitar 
Sara Moilanen - Vocals and Bass Guitar 
Kimberly Unger - Vocals and Fiddle
Discography:
Whiskey Woman - 2012
Nothin' Says Christmas Like Whiskey - 2013
Tales From the Bootleggers Ball - Live Album - 2015
Dance in the Moonshine - 2017
Notable Accomplishments:
Won the Shepherd Express Best of Milwaukee Award for Bluegrass Band - 2021
Won the Shepherd Express Best of Milwaukee Award for Alt-Country AND Bluegrass Band - 2020
Won the Shepherd Express Best of Milwaukee Award for Alt-Country Band - 2018
Won the WAMI award for Americana/Bluegrass Artist of the Year as well as the coveted People's Choice Award.
They have opened packed shows for stars such as The Violent Femmes, Charlie Daniels, Montgomery Gentry, The Lost Trailers, The Kentucky Headhunters and Cadillac Three.
They have garnered much praise from Milwaukee Magazine, naming their debut album, "Whiskey Woman" as one of the 10 best local albums of 2012 and ranking "Nothin' Says Christmas Like Whiskey" in their "Top 10 Picks for November 2013"
The title track from their debut album, Whiskey Woman, recently climbed to #8 on the monthly Freeform American Roots Chart (FAR).
They've performed live on Fox 6 News for their local segments, "Wakeup" and "Studio A" and on NBC TMJ4 "Morning Blend" as well as the Milwaukee Journal Sentinel's online video music series, "Sound Check". They were also thrilled to be a part of the WISN Channel 12 annual Christmas special, "Season to Celebrate".
"The WhiskeyBelles is not your typical Milwaukee band. Not even taking into account the band's entirely female populace, the outfit expertly toes the line of talented original act and more than capable cover band. Its upbeat and experienced melding of country, folk and Americana proves a welcome resident to dive bars and massive outdoor festivals alike. And at the tender age of two, the trio has managed to garner growing consideration from local promoters… not to mention a few Wisconsin Area Music Industry (WAMI) awards along the way." - Tyler Maas, Milwaukee Magazine.
For More Pictures and Videos, see the "Pics & Vids" menu at the top of the page